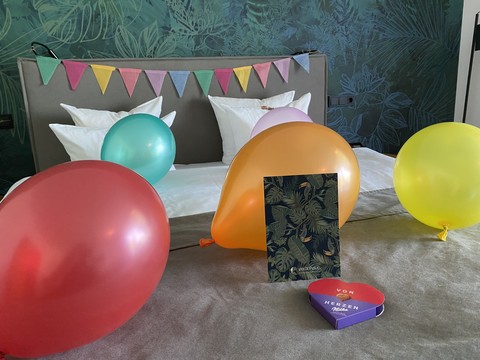 Something to celebrate? Choose our Celebration Package! The garlands, balloons, Celebrations and the ticket will ensure a festive arrival in your room.
€ 15,00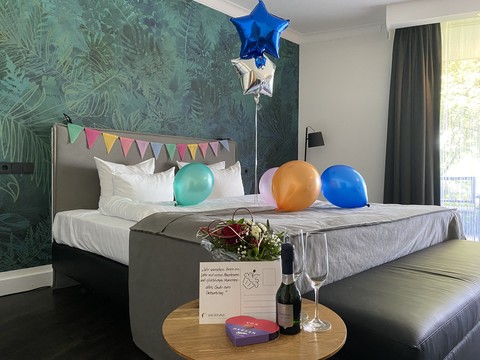 For an extra festive arrival in your room you can choose our Celebration Package Deluxe. With the helium balloons, flowers, delicacies, 1/2 bottle of sparkling wine and a card a party is guaranteed!
€ 35,00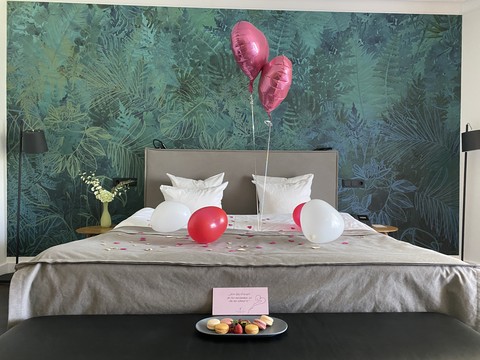 Make your stay romantic with our Romantic Package! It includes decoration, heart balloons, sweets and a personal card in your room.
€ 15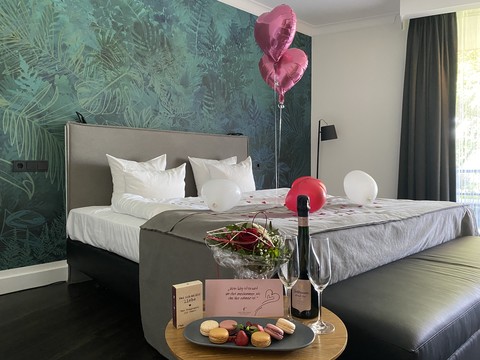 An extra romantic arrival for your great love? Then choose our Romantic Package Deluxe! The heart balloons, romantic decoration, flowers, bottle of sparkling wine, love questions, sweets and the card create the perfect romantic atmosphere.
€ 50